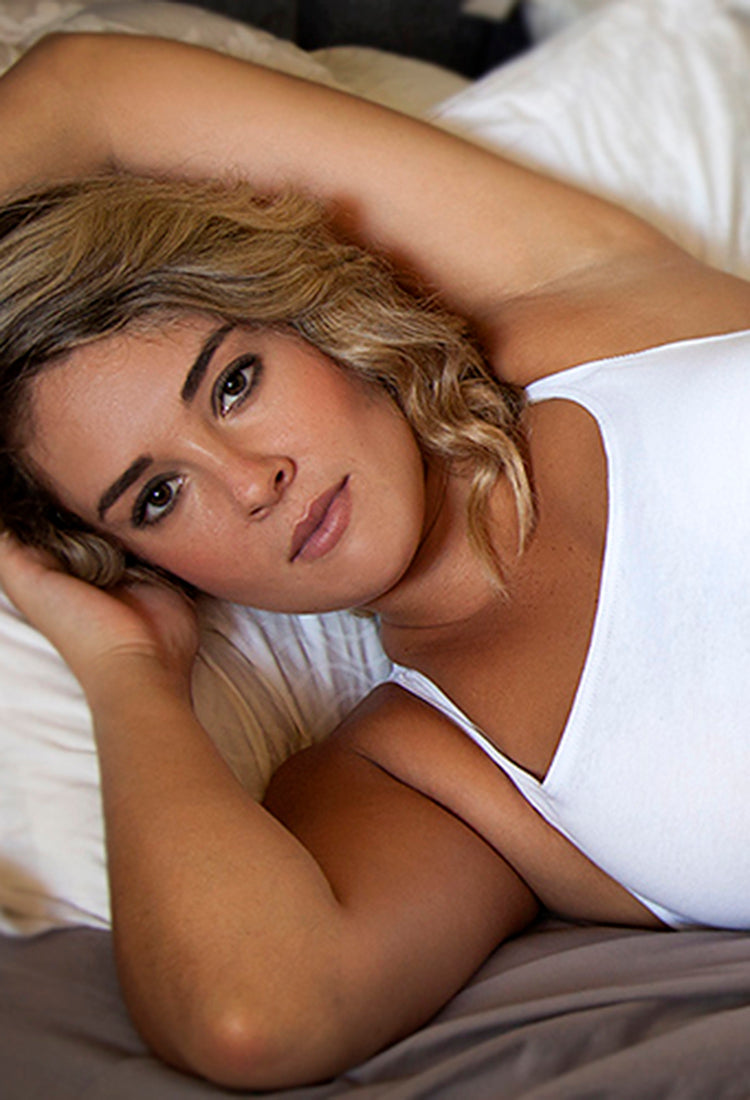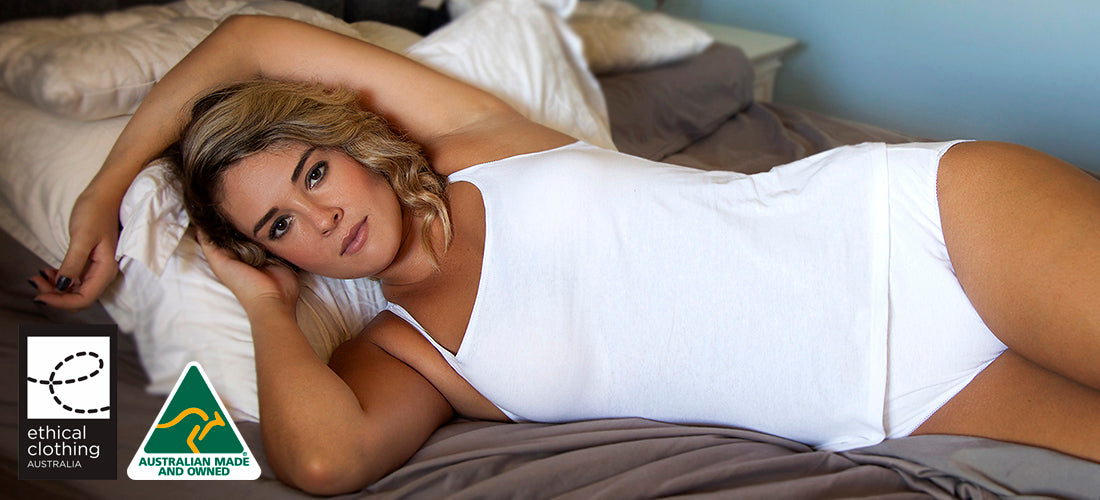 FARM TO HANGER
Sustainably sourced, ethically produced
100% Australian Made Clothing and Underwear
Shop Now
✔ 100% Australian Made ✔ Ethically Produced ✔ Zero Plastic
✔ Closed Loop ✔ Vegan ✔ Cruelty Free ✔ Biodegradable
Awesome Undies

Thanks Farm to Hanger for providing quality, sustainable, locally made underwear and clothing. I have made a number of purchase for three generations of women in my family from 74 years to 22 years of age and we have all been very happy with our purchases.
Comfy Bum Knickers

Love them. Great quality and they stay put....don't crawl up your bum. I'm all for supporting Australian made and owned products...the quality we deserve.
Best decision ever

I am extremely grateful to Farm to Hanger for their wonderful hand sewn garments. Underwear so comfy, long sleeve T-shirts warm and the fabric has a wonderful feel to it. Well done and I do sincerely wish you the very best and success as you deserve it.
Farm To Hanger - Australian vegan circular regenerative fashion brand
Farm To Hanger was established to prove that the pollution caused by the fashion industry did not have to exist in its current form. Its purpose was to establish a net-zero carbon emission, non-polluting fashion business model and to ensure that the garments created are the best environmentally and ethically produced.

Succeeding in this purpose, Farm To Hanger have produced a low impact range of garments, built for longevity, resource efficiency, recyclability and biodegradability, adhering to the circular fashion principles.

75% less water, 100% pure cotton and 100% Australian Made.
All garments are made to order with current sewing time frame of 3-4 weeks.
BRAND NEW RELEASE - OUR LIMITED COLLECTION IN AQUA!

We are an Australian family owned and operated business with our full traceability from Farm To Hanger. We use Australian grown cotton from an Australian owned farm, Australian manufactured fabric and we cut, make and sew every garment in-house for 100% Australian Made.
Learn more here

Farm To Hanger is proudly ethically certified with Ethical Clothing Australia. Farm To Hanger has gone through the process of voluntary accreditation from Ethical Clothing Australia as proof of our commitment to ensuring our supply chain is fully transparent and legally compliant.
Learn more here

We have partnered with Greenfleet through their biodiverse carbon offset program to plant a tree for every product we sell. We have now offset much more than we produce, including the shipping of our products, and are now considered 'regenerative'.
Learn more here
The Comfy Bum Knickers Collection
What style are you? Choose your favourite to see the collection.

The Most Sustainable pure natural fibre 100% Australian Made Underwear!

All garments are made to order with current sewing time frame of 3-4 weeks unless they are pre-orders which will start shipping from the pre-order date.
View the Farm To Hanger Collections
THROUGH YOUR HELP WE'RE REDUCING THE IMPACT OF FASHION
0
KG
TEXTILE WASTE SAVED FROM LANDFILL
All garments are made to order with current sewing time frame of 3-4 weeks.
It's not just us that love what we do!
Choosing a selection results in a full page refresh.
[split_t4nt][split_t4nt]

Add to Wishlist

[split_t4nt]

Add to cart

[split_t4nt]